Dr. Dan Reida – Owner
After receiving his degree from Palmer Chiropractic College, Dr. Reida has been a full time practitioner since 1972 in South Yarmouth. A national lecturer for many years in health and wellness, he's focused specifically on nutrition since 2009. Dr. Reida currently is the secretary of the Board of Registration of Chiropractors for Massachusetts. He is a past President of the Cape Cod Chiropractic Society, and past Director for the Massachusetts Chiropractic Society. In 2004 Dr. Reida co-authored the National Best Selling book, "World's Best Kept Health Secret-Revealed".
In 2006, he received a National Award as a Fellow in the International College of Chiropractors, and remains a perpetual life member. A 30 year member of the International Chiropractic Knights of the Round Table, he served as their President. Dr. Reida is a Reserve Deputy Sheriff for Barnstable County. In 1996 he was named Big Brother of the Year by the Big Brother, Big Sister Organization. When you can't find him in the office, you can find him out on the tennis courts. Dr. Reida brings a depth and wealth of knowledge to the team, along with a deep passion for health, wellness and education.
Nanette Reida – Co-Owner/Coach
Nanette has worked at Bass River Chiropractic since 1996 and brings her health and wellness experience, as well as, prior athletic coaching skills to coaching dieters. "My introduction to coaching started at age 7- my father was one of the first pop warner football coaches for the Town of Yarmouth. He helped me in becoming a better coach on and off the field".
She is a kind and loving coach that knows when and how to push you, pull you, or nurture you on your journey to becoming a healthier you. Nanette looks forward to helping all dieters, whether it's a 5 lb. loss or a 100 lb. loss! She feels each journey is very individual, and with every experience she brings sheer passion and commitment in helping each dieter. Nanette is very active in and out of the office. She enjoys swimming, tennis and horseback riding regularly.
Janine

Carolyn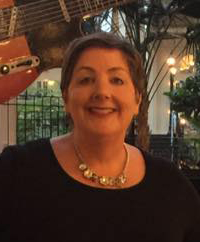 Our medically developed weight loss protocol and smarter lifestyle choices education offers dieters what they really want…a structured program that can put an end to constant dieting.
Business Hours
Health Consultations are available by appointment Monday - Saturday
Store Hours for shopping:
Monday:
7:00am - 4:00pm
Tuesday:
9:00am - 6:00pm
Wednesday:
7:00am - 6:00pm
Thursday:
9:00am - 6:00pm
Friday:
7:00am - 6:00pm
Saturday:
8:00am - 12:00pm
Ideal Weight Loss of Yarmouth is Authorized to Use the Ideal Protein Weight Loss Protocol and Products. The testimonials on this website are those of the individual that is identified, you should not necessarily expect to receive these results. Typical results vary from person to person and individual to individual when the Ideal Protein Weight Loss Protocol is followed properly. You should consult your physician or other health care professional before starting this or any other diet program to determine if it is right for your needs.
833 Main Street, Rt 28 South Yarmouth MA 02664 – Phone: 508-694-7708
Copyright © 2018 Ideal Protein All rights reserved.